Previously I discussed the invisible sub-process of boiling developer water on the pour-over diagram (email titled, "Developer temperature (Pour-over, part 3)").
As I hoped, this brought up more questions that we can explore together.
Lovely reader Stephen asked:
Can you elaborate on "Evaporated developers"? The phrase is interesting to me.
Stephen is referring to this section here (highlighted) where the water evaporates: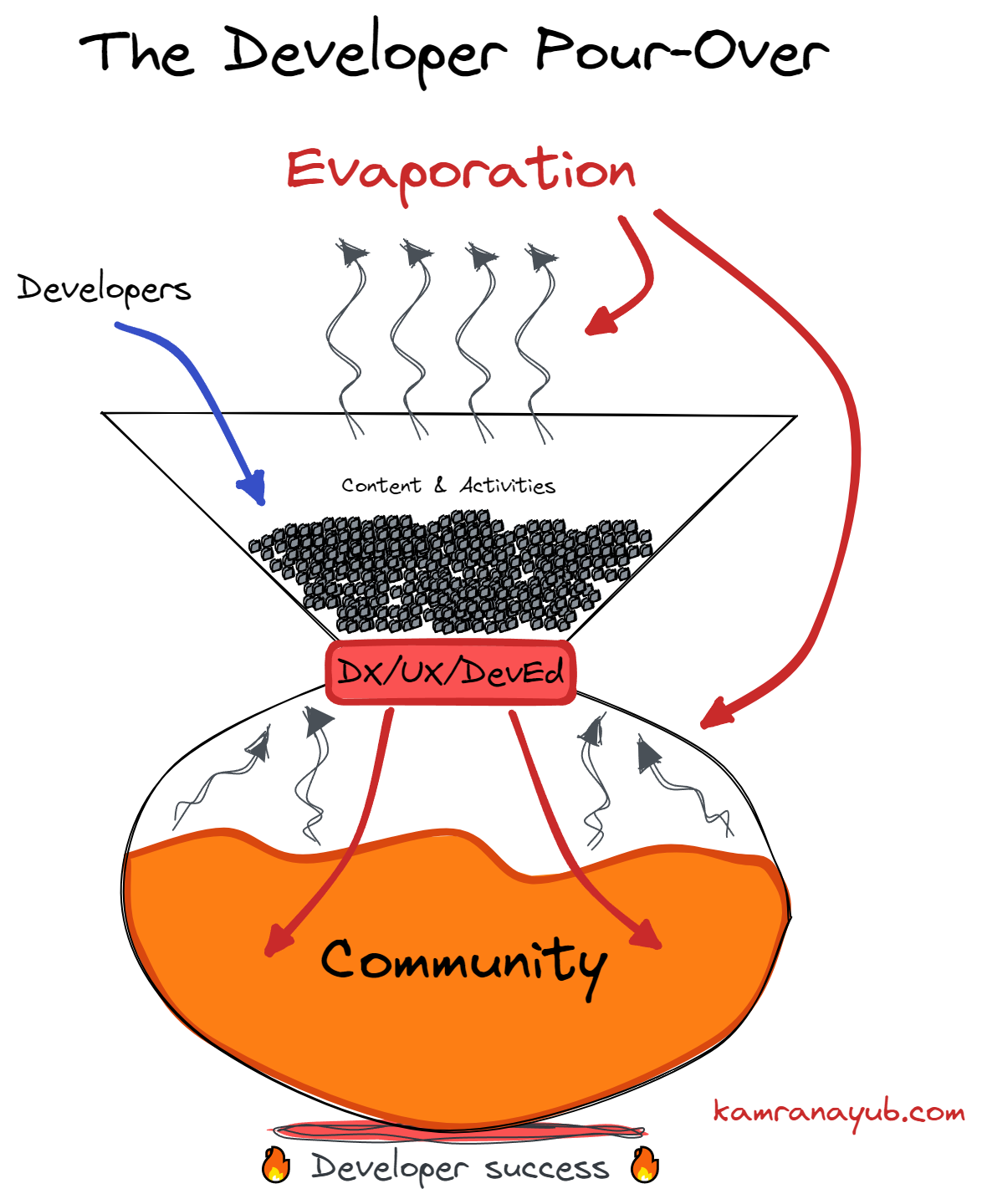 All water evaporates. Even cold water – at a lower rate but it evaporates nonetheless.
In this metaphor, there are multiple stages of evaporation:
When you heat the water (positioning & messaging)
As you pour (targeting)
When the water percolates (bounce rate)
As it filters down (conversion)
Over time, it escapes the pot (churn)
At every stage of the developer journey, some will evaporate. It's natural.
Have a lovely day,
Kamran
Evaporated developers (Pour-over, part 5)
Docs on the rocks?
Hi 👋 I'm Kamran. I'm a developer educator who helps companies reduce friction in their docs, samples, and courses so they can accelerate developer adoption.
jamie@example.com
Sign up