Bio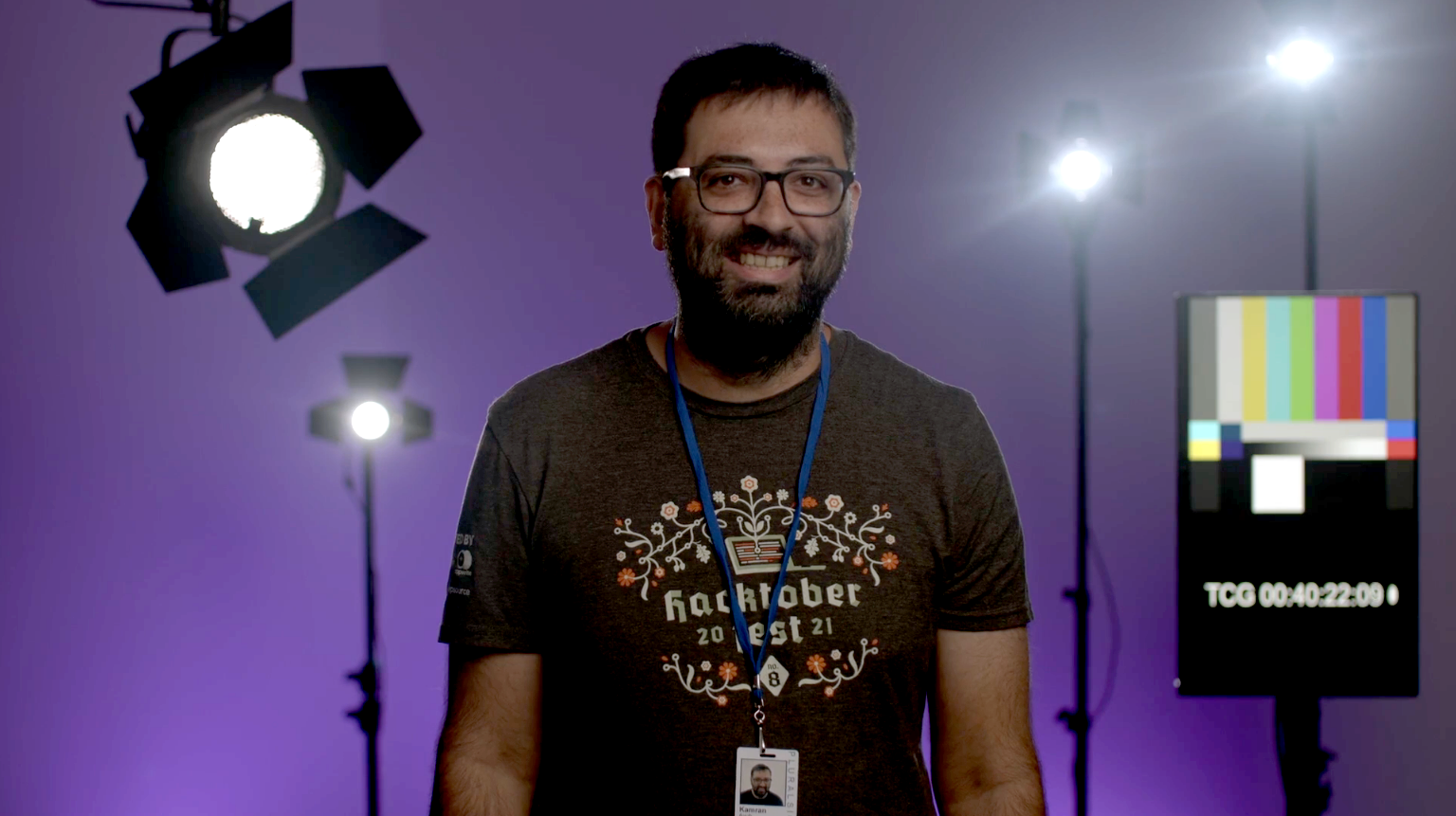 Hi, I'm Kamran Ayub 👋 I'm a Pluralsight author, speaker, and consultant that loves open source. My dream is to make developer education more effective, accessible, and widespread so OSS can eat the world (nom nom).
I help small open-source companies with big developer hearts design frictionless learning experiences so they can attract more highly-qualified leads. Since I have experience designing and building games, I firmly believe gamification makes DevEd more effective and I think we can do more of it today. Combining this with developer marketing, experience, success, and community is something I call Lovely DevEd.
More about me
I've been working in the open-source space since 2010, both as a maintainer and contributor, inside and outside Fortune 500 companies like General Mills and Target. The biggest project I help maintain is Excalibur.js, a web-based game engine. Using our engine, I've helped design and build over 7 games, each one in under 72 hours – I love working on games in all aspects: concept, worldbuilding, design, sound, programming, and art. We always score high on "fun" but one of our best games ranked in the top 100 in the Ludum Dare game competition which I'm especially proud of – a co-worker played it for 3 hours straight on Internet Explorer on his Windows Phone, which let us find and fix a memory leak.
I've been a professional developer educator since 2015, developing video courses for Pluralsight focusing on cloud-native and web technologies like Cypress, Ionic, Gatsby.js, Azure SDK, and GitHub that alone has helped 12,000+ learners around the world upskill and get better at their careers.
I've worked on 100+ person engineering teams building full-stack solutions on-premise and in the cloud. During my career, I led, mentored, and coached engineering teams through educational content by developing talks, workshops, courses, onboarding, and documentation to help them be successful. With my Management Information Systems background, I also presented technical topics to senior leadership in business terms.
Ultimately, I began creating technical educational content marketing for companies on the side. This led to me being hired as a consultant to work with their marketing, sales, and engineering teams to help them align their strategy and better communicate their value proposition to business and technical audiences alike.
One thing led to another and well, the rest is history.