Meet Your Chef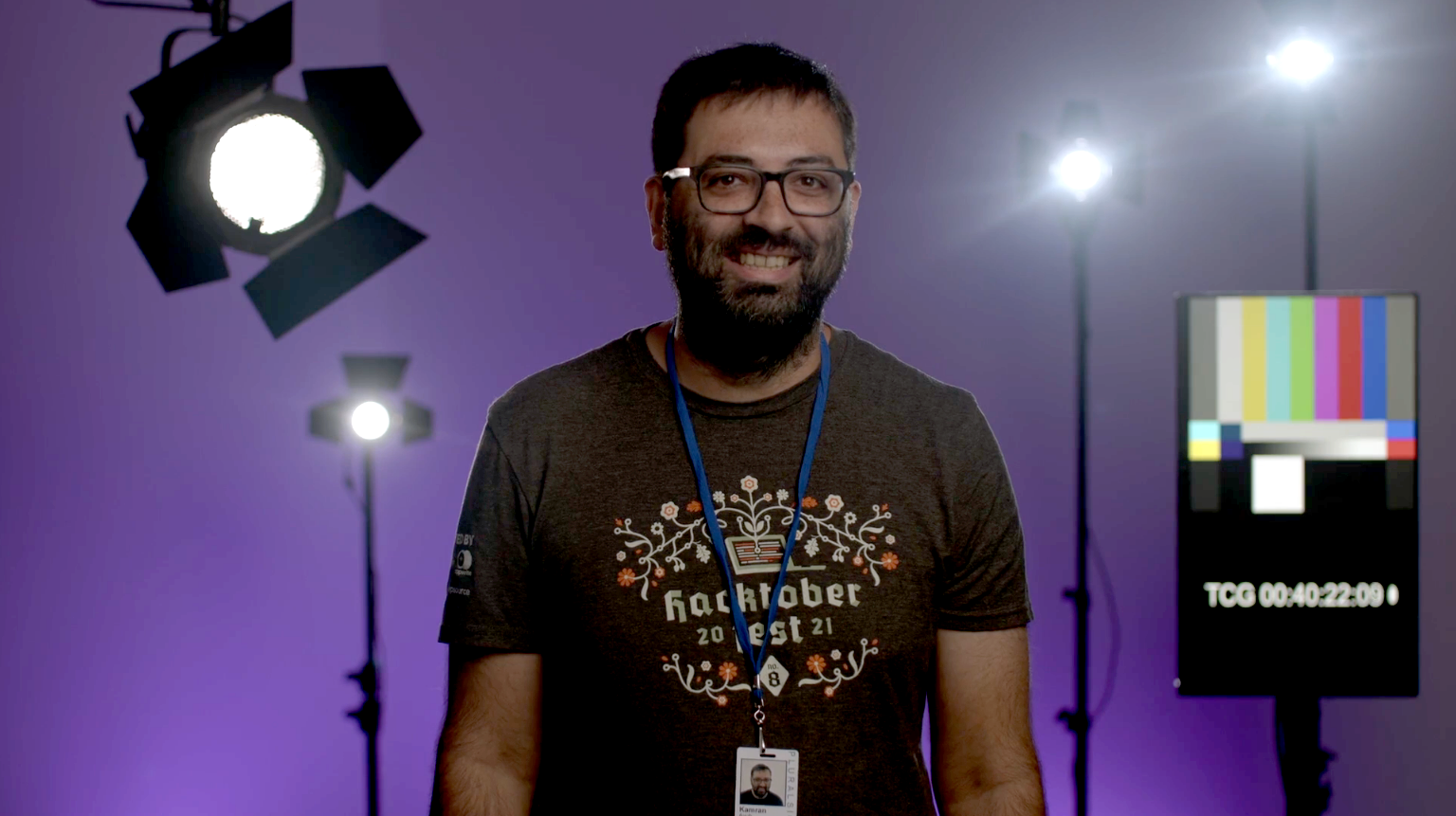 I'm Kamran, a developer content strategist, educator, and growth consultant.
I specialize in helping B2B and open source companies win over enterprises and their developers to accelerate product adoption.
So what's with the food metaphor, eh?
I'm on a quest to upskill a chef in every DevRel kitchen.
My mission is to make it easy for anyone to create gourmet developer education – content that's bursting with the most important flavor of all – love.
I explore the intersection of DevEd with learning experience design, gamification, game-based learning, visualization, open source, developer marketing, developer experience, developer success, and community to find what it takes to create the ultimate umami-flavored content dishes.
Want to help me on my quest and learn how to cook up some gourmet DevEd yourself?
The Story So Far
I've spent 1000+ hours creating technical content and education for technologists. My five-star Pluralsight courses on cloud-native and web technologies like React, Cypress, Ionic Framework, Gatsby.js, Microsoft Azure, and GitHub have helped 12,000+ learners around the world upskill and get better at their careers.

I speak at conferences (e.g. NDC, MDC, MidwestJS) to developers on different open source technologies like React, TypeScript, GraphQL, Cypress, and Gatsby.js.
I've been working in the open-source space since 2010, both as a maintainer and contributor, inside and outside Fortune 500 companies like General Mills and Target. The biggest project I help maintain is Excalibur.js, a web-based game engine. Using our engine, I've helped design, build, and ship 9 games, each one in under 72 hours. One of our best games ranked in the top 5% in a game competition which I'm especially proud of.
I've worked on 100+ person engineering teams building full-stack solutions on-premise and in the cloud. During my career, I led, mentored, and coached engineering teams through educational content by developing talks, workshops, courses, onboarding, and documentation to help them be successful. With my Management Information Systems background, I also presented technical topics to senior leadership in business terms.
Ultimately, I began creating technical educational content marketing for companies on the side. This led to me being hired as a consultant to work with their marketing, sales, and engineering teams to help them align their strategy and better communicate their value proposition to business and technical audiences alike.
After I started my daily writing practice in September 2022, I realized that I was building a very food-heavy metaphor.
So I went all in. 🍏
The rest is history.