About Me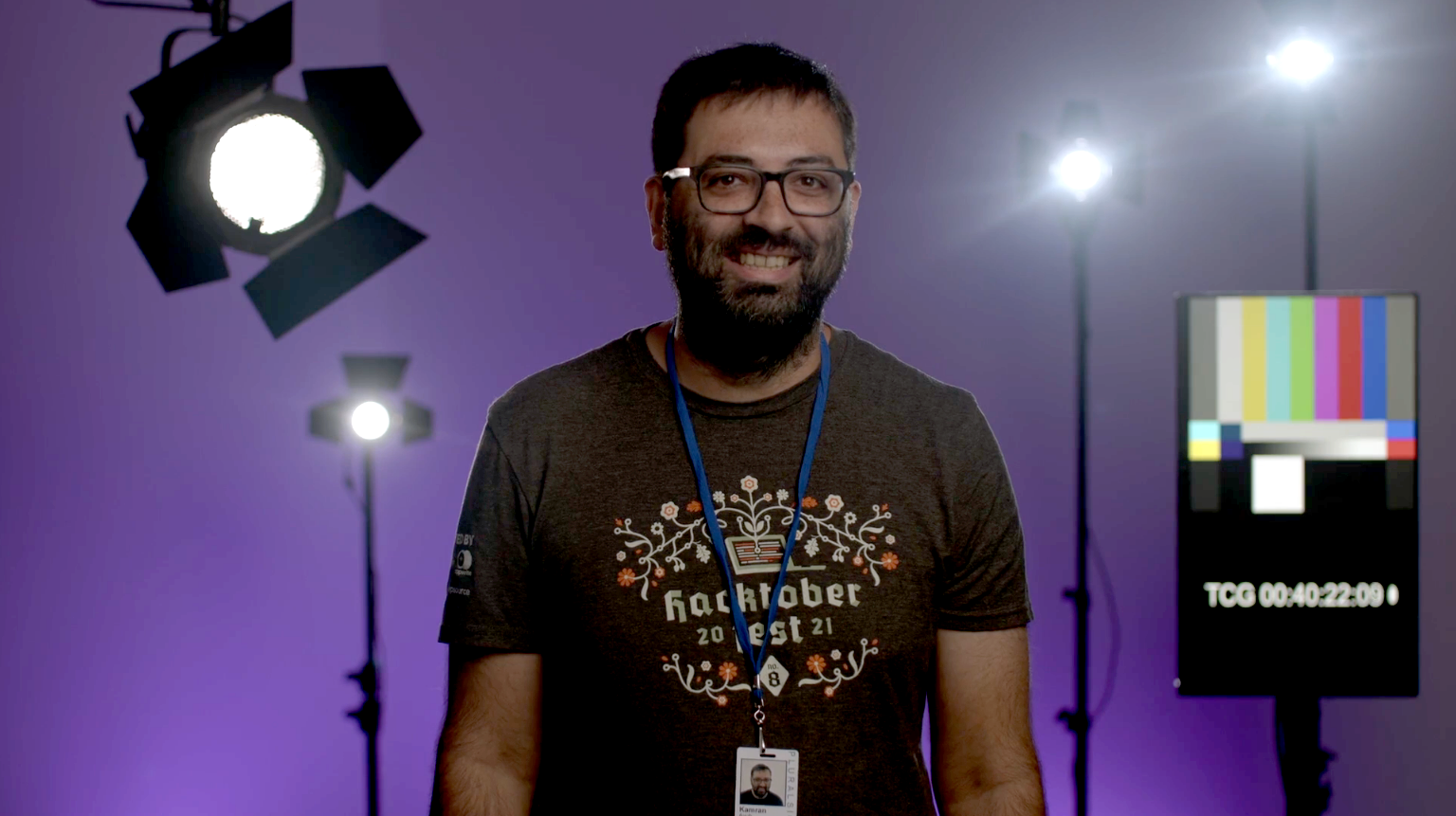 I'm Kamran! 👋
I work with dev tools to remove barriers to adoption because my mission is to help reduce Net Developer Frustration in the world. I believe that better developer education is a skeleton key that unlocks growth, whether that's through lowering the learning curve, upskilling developers in their careers, or creating immersive learning experiences.

I provide consulting services to developer companies, host the DevEducate podcast, and share tips on reducing Net Developer Frustration in my newsletter which has been featured in the Developer Avocados Weekly and DevRel Weekly. 🥑🍏
I've upskilled over 12,000+ professional developers through my Pluralsight video training on DevTools like React, Cypress, Ionic Framework, Gatsby.js, and GitHub. My Microsoft Azure courses were part of the AZ-204 certification learning path.

I used to build and design enterprise developer tools and was a tech lead on developer experience & enablement teams scaling million-visitor brand websites at Fortune 500 companies like Target and General Mills. My contributions have not only increased developer satisfaction but also increased the speed to market for both internal enterprise apps and consumer-facing product experiences. I once won the Moonshot Award during Target's Innovation Week where I led a team that proposed a bet-the-business innovation to Target stores. I'd tell you what it was but I'd have to kill you.

I've shipped 9 web games on the side. One of the games was the #1 web game in the Ludum Dare 31 Game Jam and made it into the top 2% overall. Not bad for 72 hours.

I love to teach developers and I routinely speak at international conferences like React Summit and NDC on technology topics. But, fun fact: my top-rated talk that I give multiple times per year is actually my personal finance talk where I teach developers how to manage their money better.

I'm a dork, I love RPGs and home DIY, and I live in Minnesota where I work when it's cold out and take summers off with my kids for the 3 months it lasts.
Why do I care about onboarding?
If developers can't understand or get started with your tool, they won't use it and will abandon it for a better alternative that's easier to learn.
Plus, isn't it silly to send developers to your product if they can't easily get started?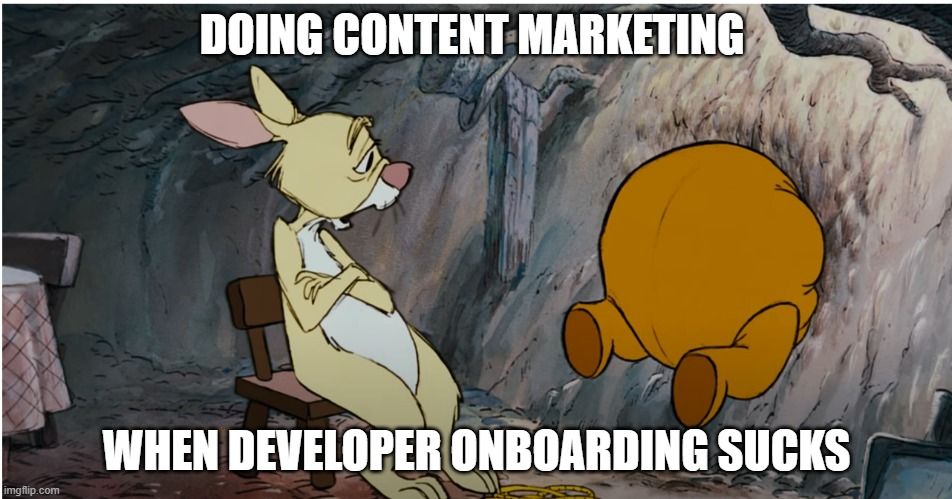 When I think about the importance of developer education in the developer journey, I don't necessarily see a traditional "funnel." Instead I see one funnel from developer marketing on top of an upside-down funnel of DevEd. If folks get stuck at the bottom of the marketing funnel and can't make it past your onboarding, they don't get into your ecosystem. That's why even though I think awareness is critical to getting people to your door, I see onboarding as being critical to actually allowing people to cross the threshold into your DevTool house.
Onboarding is a unique combination of developer experience, developer education, and developer success. You probably immediately think docs but I've found it to be much more than "just docs." Developers journey through your product landing pages, product UX, SDK, CLI, GitHub repo, docs, courses, Slack, or YouTube channel, and all your other various touchpoints when learning to build and scale with your product. Fundamentally, I believe that learning happens during all stages of the developer journey and that it can be optimized, and doing that leads to outsized growth.
Do you want daily tips on improving your developer onboarding experience?
The Story So Far
I've been working in the open-source space since 2010, both as a maintainer and contributor, inside and outside Fortune 500 companies like General Mills and Target. The biggest project I help maintain is Excalibur.js, a web-based game engine. Using our engine, I've helped design, build, and ship 9 games, each one in under 72 hours. One of our best games ranked in the top 2% in the Ludum Dare 31 game jam which I'm especially proud of.
I've worked on 100+ person engineering teams building full-stack solutions on-premise and in the cloud. During my career, I led, mentored, and coached engineering teams through educational content by developing talks, workshops, courses, onboarding, and documentation to help them be successful. With my Management Information Systems background, I also presented technical topics to senior leadership in business terms.
Ultimately, I began creating technical educational content marketing for companies on the side. This led to me being hired as a consulting content creator to work with their marketing, sales, and engineering teams to help them align their strategy and better communicate their value proposition to business and technical audiences alike.
After I started my daily writing practice in September 2022, I realized that I was building a very food-heavy metaphor.
So I went all in. 🍏
The rest is history.