Here are two video stats from the top 2 Pluralsight clips I posted on YT. They are different in length; one is 6 minutes the other is 3. Both are informational-style videos.
Notice how one has a marked drop-off in viewing retention, whereas the other has a well-sustained viewing retention:
What are the benefits of contributing to open source?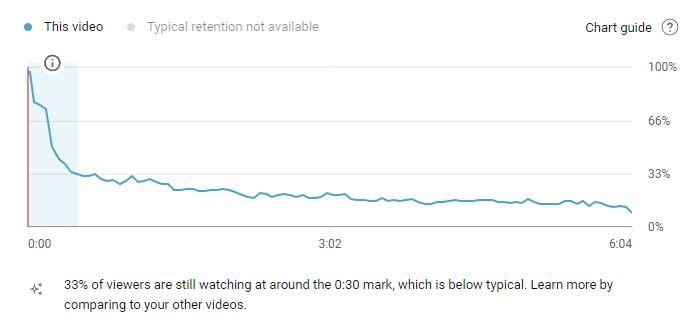 What's the difference between WebDriver, Selenium, Webdriverio, and Cypress?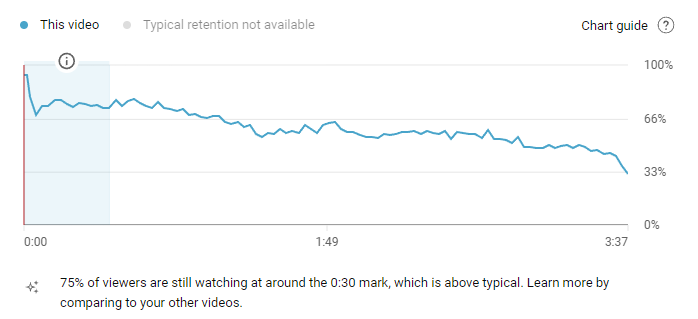 Viewing retention is a proxy for usefulness and relevancy and clearly, something's off. I failed in the first video. The analytics show there's a mismatch between what the viewer thought they were going to learn vs. how I presented the information. In the second video, I nailed it.
Video length is worth thinking about but it shouldn't be the focus. It doesn't matter if the first video is 3 mins or 6 mins, or 6 hours – within the first 30 seconds, people have already decided whether it's worth watching.
Making stuff worth watching? That's what you need to focus on.
Have a lovely day,
Kamran
Video length doesn't (really) matter
Ditch content that doesn't convert.
Hi 👋 I'm Kamran. I help B2B tech companies fix low conversion rates with open source lead magnets so they can attract and activate more developers that use their products.
jamie@example.com
Sign up