Onboarding Video Training
Do you want a more engaging way to onboard and attract new developers?
Ditch hundreds of articles and incorporate your positioning, branding, and unique product features into a handful of video courses that will generate more leads and engage developers better.
There are two flavors of video courses I could help you with:
A getting started Onboarding Course helps developers get up and running with your product with sample demos and code that complements your existing documentation.
An introductory Technology Marketing Course helps developers in your ecosystem upskill and learn new technology related to your product that drives much higher awareness and generates higher-quality leads than written content.
Features
Done-for-You Course Production Service: I can handle learner interviews, curriculum design, content development, visual design, and A/V production for you depending on your needs.
Hands-on Experiences: Open source code samples and demos so developers can learn by doing and get hands-on through virtual labs.
Flexible Hosting Options: Host the course on your own developer academy, embed it into your docs, or choose to distribute it on other video platforms like YouTube or Udemy.
Peer-Reviewed: Technical reviews by your team or community ambassadors so your product isn't misrepresented and showcases idiomatic practices
Community Integration: Support learning discussions with the tools you already use for fostering community growth.
Co-Created: My process involves iteratively designing, reviewing, and creating the course with both internal subject matter experts and community learners that involve your team. You get to review it before it goes live.
Benefits
Increase Qualified Leads: Developer companies like Chef, MongoDB, and Redis have all stated their video courses have been top lead generators.
Increase Signups: Effective video learning paired with virtual labs can be 20% more engaging than passive video learning and gets developers building with your DevTool faster.
Increase Community Participation: Learners that share their learnings, participate in study groups, or cohort-based learning expands your community.
Deeper Community Insights: Get to know your community on a deeper level by having control and insight into the viewership of your course.
Advantages
Higher ROI Than Written Content: DigitalOcean stated that it takes 300-400+ articles to even make a dent with SEO-based content marketing. LogRocket's blog has over 3,000+. Learn Chef has six technology marketing courses and is their largest lead generator since its inception.
Differentiated Content: Your competitors haven't gotten the memo yet and are still writing endless articles hoping to get noticed. Those that have realized education as marketing drives better results like Chef, Redis, MongoDB, LaunchDarkly, Twilio, Storybook, Cypress, and dozens of others are enjoying its fruits.
On-Brand: Have full control over the brand experience so you can maintain consistent quality, tone of voice, and visual design to match what you already have. Incorporate your positioning in creative ways that stands out against the competition.
Owned Learning: Keep developers inside your owned content ecosystem instead of going off-platform and experiencing someone else's version of your brand.
Tailored to Your Strategy: Use narratives that target ideal customer use cases, showcase features in ways your customers expect, and tailor content for the developer personas you have versus toy demos that don't have your customers in mind.
Less Long-Term Maintenance: Who is going to maintain all the hundreds of articles you're thinking of creating? Tech moves fast. Any content will rot on the vine and generate negative brand impressions unless you water it. A limited set of courses is easier to keep up-to-date and I provide a generous "freshness" guarantee with my work.
Remix and Reuse: Longform video content and transcripts can be remixed and reused into shorter-form content for social media, promotion, and omnichannel use. Heck, even GPT will probably be able to do it.
Faster DX Feedback Loop: It's typical to uncover edge cases and issues with onboarding DX during the course creation process and your team can address them before community developers run into them in production.
---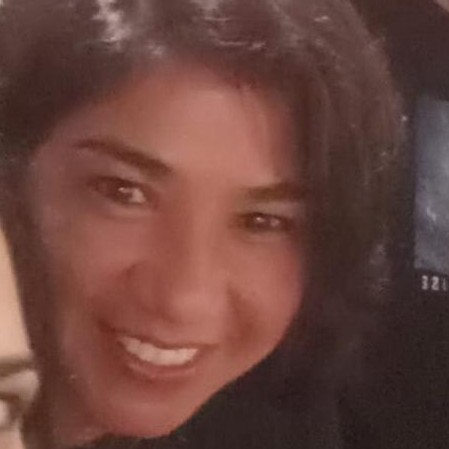 "As a database company, content was a big void for us. Our product is hard to explain and requires a lot of technical depth. The only person in the company who could write about it was our CEO. When we saw Kamran had created a Pluralsight course around our product, we reached out to him to help us with our developer marketing and education.
Kamran has simplified complex features clearly and understandably for my team internally and our community. He has helped us design more engaging technical content and education through his excellent writing and communication skills and use of examples. He always puts a lot of thought, creativity, and research into his work which gets received really well by our developers and customers.
We expressed a need to create a product roadmap on a tight timeline to share with customers or prospects at an important industry conference. Kamran got us together to understand our value proposition more deeply on a business and technical level, he met with leaders across the org to understand upcoming features more deeply, and the end result was superb. Everyone was happy with it! We consistently get complimented on our roadmap presentation by Fortune 500 customers and prospects in meetings, and it's really improved our sales conversations with them.
Kamran shares his developer's mindset and we trust his advice and insight. He encouraged us to build a strong community over time which helped us increase participation. He's helped us navigate sponsorships and conferences to get better-quality leads. He's helped us create quality demos, especially regarding frontend technology in which we aren't experts. I've never found him to ill-advise me and believe me I've come across many of those types of consultants.
I personally expressed in our management meeting that no one in our company could provide such high-quality content, presentations, and videos."
---
"Learn Chef was already the company's largest lead generator, but moving to Appsembler removed the operational and deployment issues Chef faced, drastically lowered its cost structure, and improved the experience for DevOps learners. It was a goldilocks outcome of cost reduction, better operational efficiency, and happier customers."
"MongoDB University contributes leads that account for 15-25% of our bookings every quarter."
"Within 12 months of launching, Redis University had 5,500+ registered learners and 8,500+ course enrollments."

"What Redis got is a connection to an unknown audience. Remember, we started with 1.4 billion Docker pulls, but we don't know any of those people. Redis University is a way for us to actually connect with a community that we don't have a connection to … and what we ended up creating are highly-qualified leads."
These come from case studies by Appsembler, a developer learning platform.
The results are pretty clear: developer education is a skeleton key to unlocking growth for your DevTool.
What to Expect
You book a get-to-know-you call with you to go over your situation, answer questions, and go over the process if we determine it's a good fit
I send a fixed-price proposal with multiple options so you know exactly what your investment will be up front
Once accepted, I'll send a questionnaire to gather key info and schedule a Course Design Workshop plus a design sprint to share knowledge, understand learner & stakeholder needs, plan a marketing strategy, outline the curriculum, and design activities to ensure an effective course experience
I co-create the samples, demos, and course with you and your team over several weeks
We test the course and get feedback from beta learners
Course launch! 🎉
Are you ready to accelerate developer adoption without endless content marketing? Click the button below to request more information over an initial call:
---
Why should I hire you?
In short, teaching developers is what I do and have done for years, and as a developer myself I have the know-how to talk to them authentically.
I've taught over 12,000+ professional developers through my Pluralsight video training on tech like React, Cypress, Ionic Framework, Gatsby.js, and GitHub and my Microsoft Azure courses are part of the AZ-204 Certification learning path.
I used to build enterprise developer tools and was a tech lead on developer experience teams scaling million-visitor brand websites at companies like Target and General Mills. I've also helped shipped 9 games. One ranked as the #1 web game in a competition and in the top 2% overall out of 2500+ entries. Not bad for 72 hours.

I have spoken at conferences like NDC on technology topics but my top-rated talk that I give multiple times per year is my personal finance talk where I use a narrative-driven story to teach developers how to manage their money better. Also, I once made a documentary that is still being shown in a museum.
Not only that, clients appreciate my ability to translate technical jargon for non-technical audiences as well as my ability to create effective technical storytelling for developer audiences.
I also have an extensive network of professional developer educators I can source on your behalf and you'll only have to deal with me.
You don't know our product!
And that's a good thing.
I don't produce or create any content without shipping something to production first – and what we decide to build is something you can reuse and remix for later. That is why I can provide the friction audit as part of the course design process.
Normally when making a video course, you uncover bugs and issues. If you're an SME or product engineer, you're used to running into issues every day. Someone who is brand new will come in with a fresh perspective and uncover all the learning gaps you have in short order.
Why not rely on community-created courses?
Developer community creators and influencers can be great sources of learning content however content quality varies tremendously.
Content might only be accessible by paying
Content may go stale or out-of-date
Content may have factual errors that go unaddressed
The production quality might be poor
You have no control over the brand experience
The author's style might not be "on-brand"
They might not implement effective learning strategies
The main benefit of having your own training is to provide an integrated, owned learning experience that you can control over the lifetime of your DevTool.
Developers trust developers which is why community content is perfect for smaller how-tos, tutorials, reviews, demo builds, and comparison video content to help build trust and credibility. That's why establishing community content style guides and supporting ambassadors in their content creation efforts from their unique point of view is important.
However, for onboarding or technology courses, having official, authoritative training that is tailored to your ideal customer profile and developer personas will help ensure a smooth DX to get started with your product. My co-creation process will involve community learners and could even involve partnerships with existing community ambassadors, if that is determined to be helpful.
Who would this be the best fit for?
I love partnering with creative technology teams and folks who love open source. I typically work with small developer companies with 1-5 DevRels who don't have the capacity or know-how to produce video courses. For example, I created a video course for a database services company that had no DevRel team at the time.
How could you know all the technologies we use?
I have been in the app dev space for over a decade in enterprise roles ranging from web designer to DevOps architect working across multiple stacks but even so, I don't have to. Most technology marketing courses that are effective are introductory courses anyway and due to the way I structure engagements, you don't pay extra if I have to hire an SME myself for a tech review.
How long will it take?
That depends entirely on what we discover and plan for during the design phase based on your situation, constraints, resources, learner expectations, etc. For example, having the help of your graphic design team for custom assets will be shorter than my sourcing custom assets.
---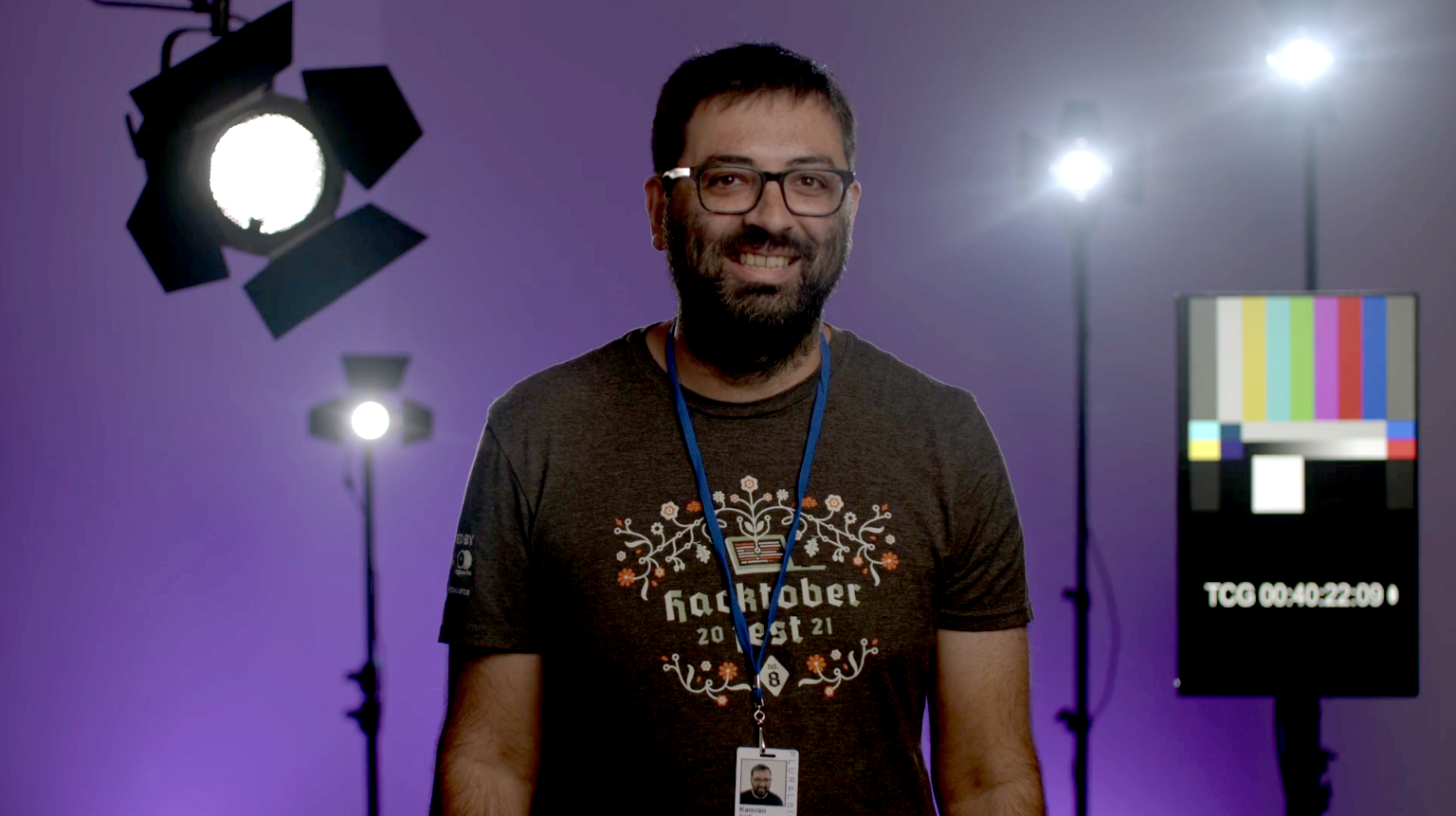 👋
I'm Kamran!

I make developer tool onboarding easy so companies can accelerate developer adoption. I believe that better developer education is a skeleton key that unlocks growth, whether that's through lowering the learning curve, upskilling developers in their careers, or creating immersive learning experiences.

I love to teach developers and I routinely speak at international conferences like React Summit and NDC on technology topics. But, fun fact: my top-rated talk that I give multiple times per year is actually my personal finance talk where I teach developers how to manage their money better.

I am also a Pluralsight author and I've upskilled over 12,000 developers through my six courses on DevTools covering a range of technologies like Gatsby, Azure, GitHub, Cypress, Ionic, and RavenDB. My Azure courses were also on the AZ-204 certification path.

I host the DevEducate podcast and share tips on developer onboarding in my newsletter which has been featured in the Developer Avocados Weekly and DevRel Weekly newsletters. 🥑🍏

I used to build and design enterprise developer tools and was a tech lead on developer experience & enablement teams scaling million-visitor brand websites at Fortune 500 companies like Target and General Mills. My contributions have not only increased developer satisfaction but also increased the speed to market for both internal enterprise apps and consumer-facing product experiences.

I'm a dork, I love RPGs and home DIY, and I live in Minnesota where I work when it's cold out and take summers off with my kids for the 3 months it lasts.