ChatGPT is the fastest-growing app in the world. It wasn't the first to showcase GPT and it's not even the most advanced. ‌‌‌‌
‌‌So if it's not the first and not the best, then what is it?‌‌‌‌
It's easy. ‌‌‌‌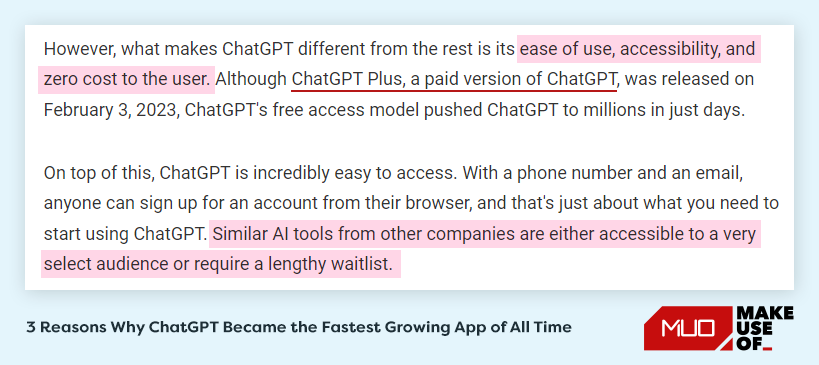 Do you know what it's onboarding is like?‌‌‌‌
3 screens on the happy path (social + single account).
4 if choosing between multiple social accounts or using a password.
5 if being verified by phone or Cloudflare.
After you log in, you're immediately brought to a textbox (already focused) to type in anything you want. Hello World.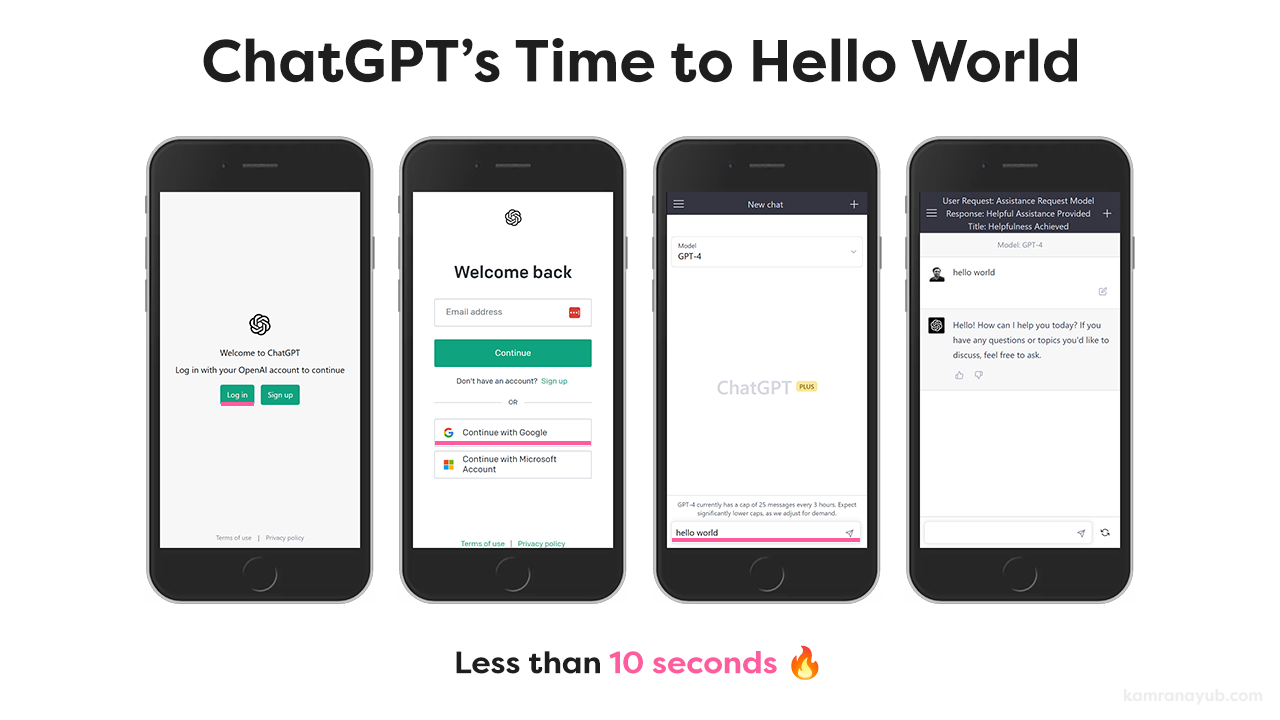 It's less than 10 seconds on the happy path.
You probably don't even think about it because it doesn't make you think. There is only one path to take. It looks exactly like the UI you use every day 100 times to text your mother that you love her.‌‌‌‌ (You did do that today, right?)‌‌‌‌
Here's the thing...
Being first can be an advantage. Being the best can be an advantage. But being easy? That's always an advantage.
Have a lovely day,
‌‌Kamran
Not the first and not the best
Docs on the rocks?
Hi 👋 I'm Kamran. I'm a developer educator who helps companies reduce friction in their docs, samples, and courses so they can accelerate developer adoption.
jamie@example.com
Sign up