It's free to join the kitchen!
👨‍🍳
Inside the DevEd Test Kitchen, learn what it takes to create chef-kissingly good educational content marketing that serves more lean, clean, lead-generating cuisine.
The art and food science of developer content creation are tested in the DevEd Test Kitchen. Learning never stops here.
I research and break down how some of the best developer education and content is created. Then I share what I learn with you so you can understand the ingredients and create new recipes in your DevRel kitchen.
Each weekday you can expect an email related to:
Digging for data with mini case studies, experiments, and research
How to approach learner-first design thinking
Tips on content production cooking techniques
Success stories shared by fellow chefs
Advice on content meal planning strategy
New kitchen tools and frameworks you could explore
Quirky, sometimes-humorous-yet-thought-provoking ideas
Showcases of flavorful content I come across, even outside of tech
Breakdowns of how the sausage is made in the field
And lots of food-related metaphors. 🍏
I can't wait to see what dishes you cook up.
More cooks in the DevEd Test Kitchen is a good thing. Get quick daily bites (M-F) in your inbox with tips, inspiration, and ideas that will help you cook up some delightful content and education that developers will love.
Want a taste? See what's been coming out of my test kitchen »
---
Learn to flavorize content into new cuisines and dishes!
The Awesome DevEd pantry is where I contribute and accept donations for the best developer content around so we can understand what it takes to make developer content all it can be.
Not just articles. Visual essays, video explainers, and audiograms.
Not just a Twitter post. Answer apples, and animated code snippets.
Not just docs. Code challenges, integrated sandboxes, and live playgrounds.
Not just tutorials and how-tos. Self-paced courses and game-based learning experiences.
Not just landing pages. Interactive product tours and showcases.
Not just memes. Skits, cinememes, and musical parodies.
We figure out what it takes to earn a Michelin-star rating from developers by trying to cook up content that has that unparalleled umami flavor.
Anyone can cook Lovely DevEd!
Just like Chef Gusteau said. I believe in you. I have to because I'm just one person so I really need you to step up.
In fact, if you're in your office or studio test kitchen right now then you've probably got:
Your code-slicing cutlery – HTML, CSS, and JavaScript
Your power-driving kitchen hardware – like a webcam or a microphone
Your sleek, stainless cookware – your laptop, desktop, phone or tablet
Your creativity – even if you don't know it yet
That's all you really need to cook your own lovely DevEd.
Oh, maybe one more thing...
A helping hand.
I think I got your back there.
Here's the best part...
When you work like a DevEd Test Kitchen chef:
You get more leads
You drive more awareness
You delight your audience
You teach them new things
You learn new things
You start thinking learner-first
You feel proud of your work
Oh, and you won't be alone!
It's an email list for a reason – I want to invite conversations. You can always reply to me on every email and ask questions, suggest ideas, or send in success stories.
All of that, for 1-2 minutes of your time during the weekdays. Each email is bite-sized and sometimes I break down a larger piece so it goes down easily. I sometimes produce other side dishes that take more time too – just for you.
I love sharing what I learn. I might be a DevEd Consulting Chef but I'm no celebrity chef – which is why I interview them on my podcast, DevEducate, and bring their inspiration and teaching back to you.
The best time to start designing gourmet developer content was yesterday, the next best time is today.
---
Meet Your Chef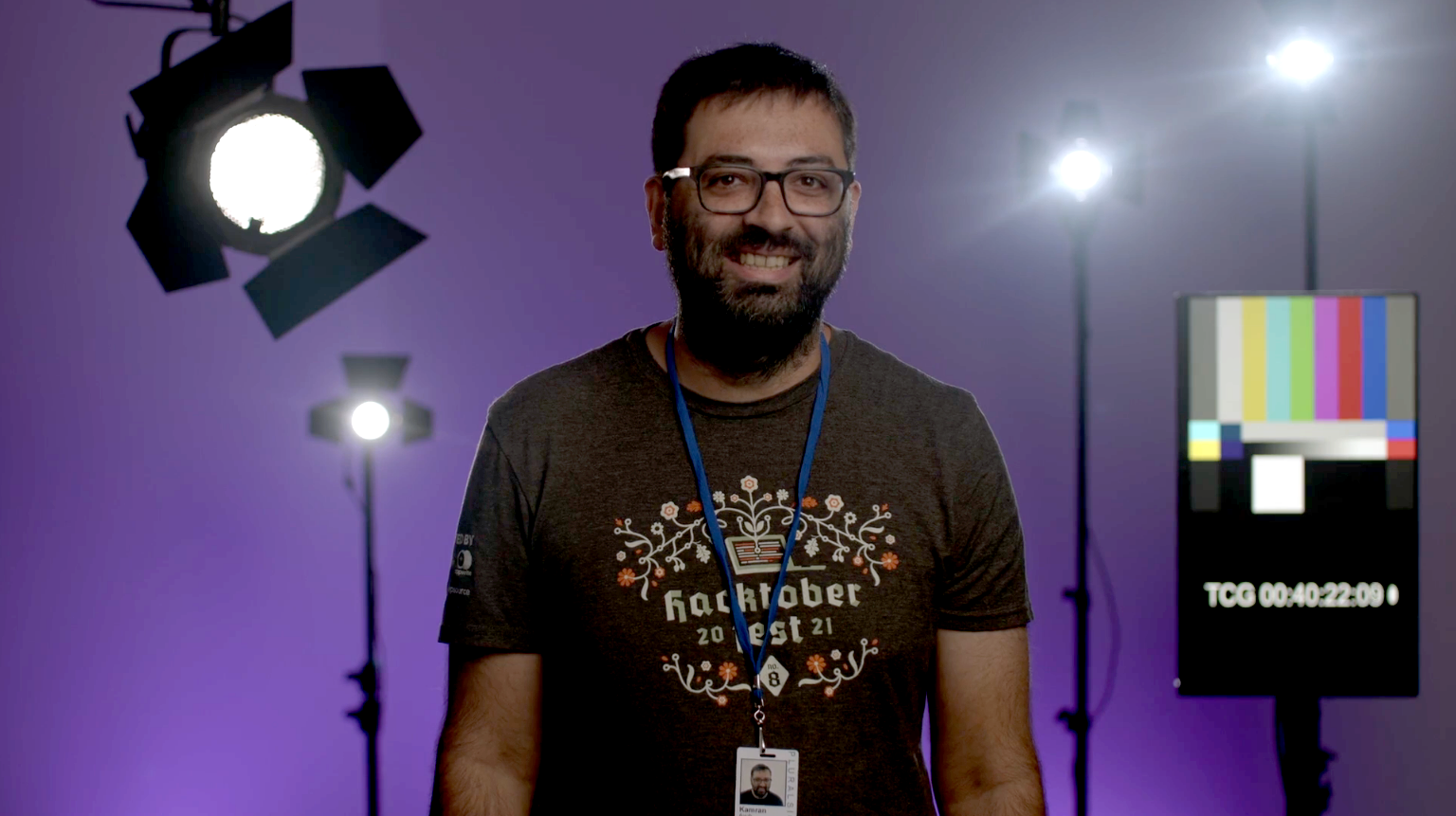 👋
Welcome to my DevEd Test Kitchen
I'm Kamran! I am a developer content strategist, educator, and growth consultant. I specialize in helping B2B and open source companies win over enterprises and their developers to accelerate product adoption.
Through my educational efforts,
I'm on a quest to upskill a chef in every DevRel kitchen.
My mission is to make it easy for anyone to create gourmet developer education – content that's bursting with the most important flavor of all –
love
.
Learn more about me and my DevEd quest »