Level up your DX in less than 5 minutes every week
When you let me into your inbox, I'll send you up to 5 one-minute reads per week that could:
Tickle your funny bone
Give you some food for thought
Make you say, "Neato burrito!"
Teach you something you didn't know the day before
Give you an actionable tip to make your DX smoother
And in the BEST case, you get ALL those things.
I have a Post-It on my monitor to remind me every time I write an email that it's to help you remove friction and lower the learning curve of your DevTool. No joke.
And if I feel like I have nothing useful to say – I just won't send an email that day. Win-win.
---
Lovely Wall of Screenshots of People Saying Nice Things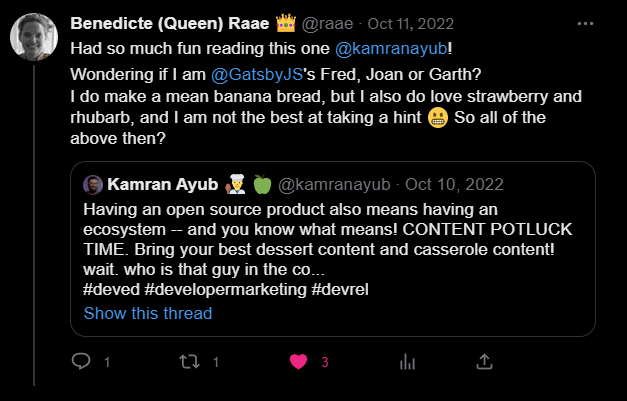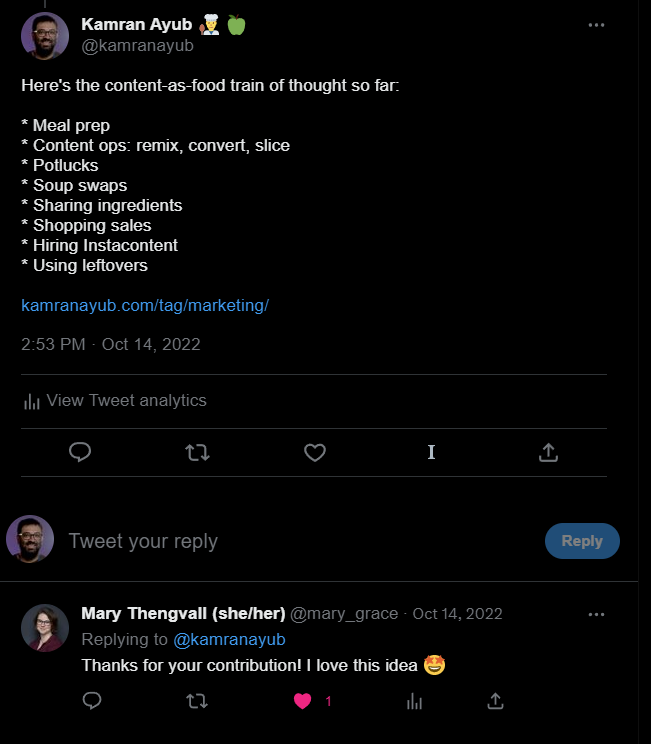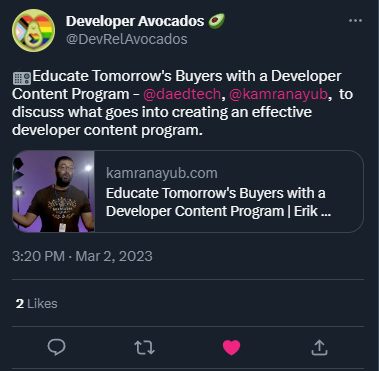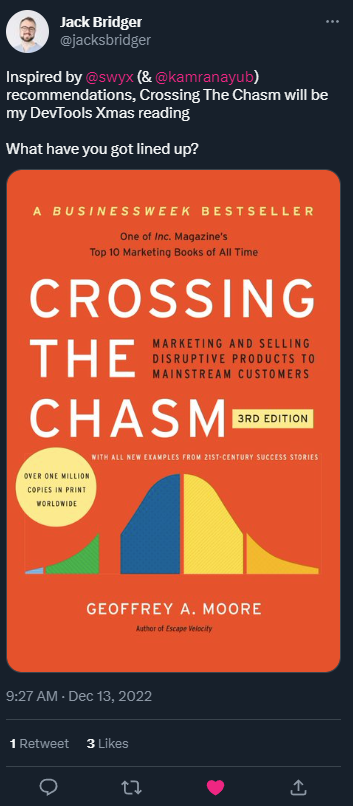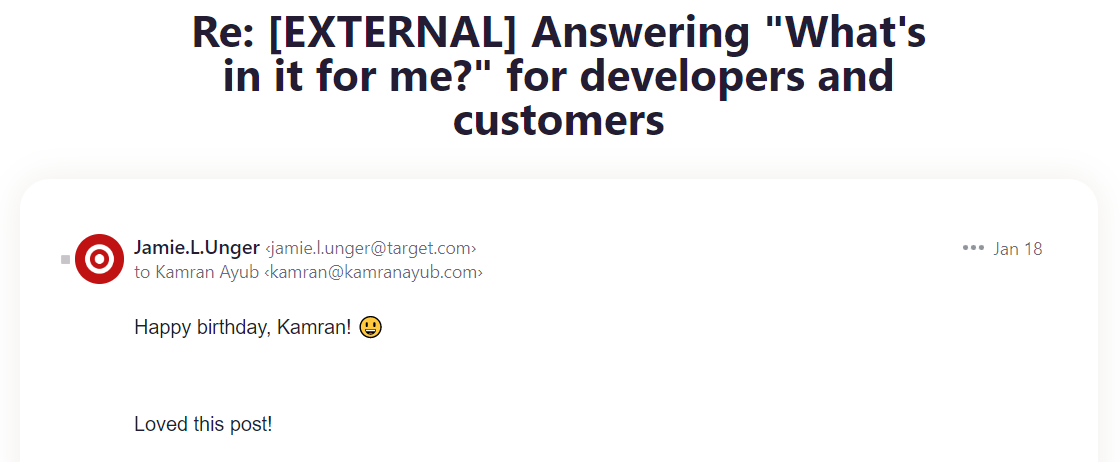 ---
---
Meet Your Chef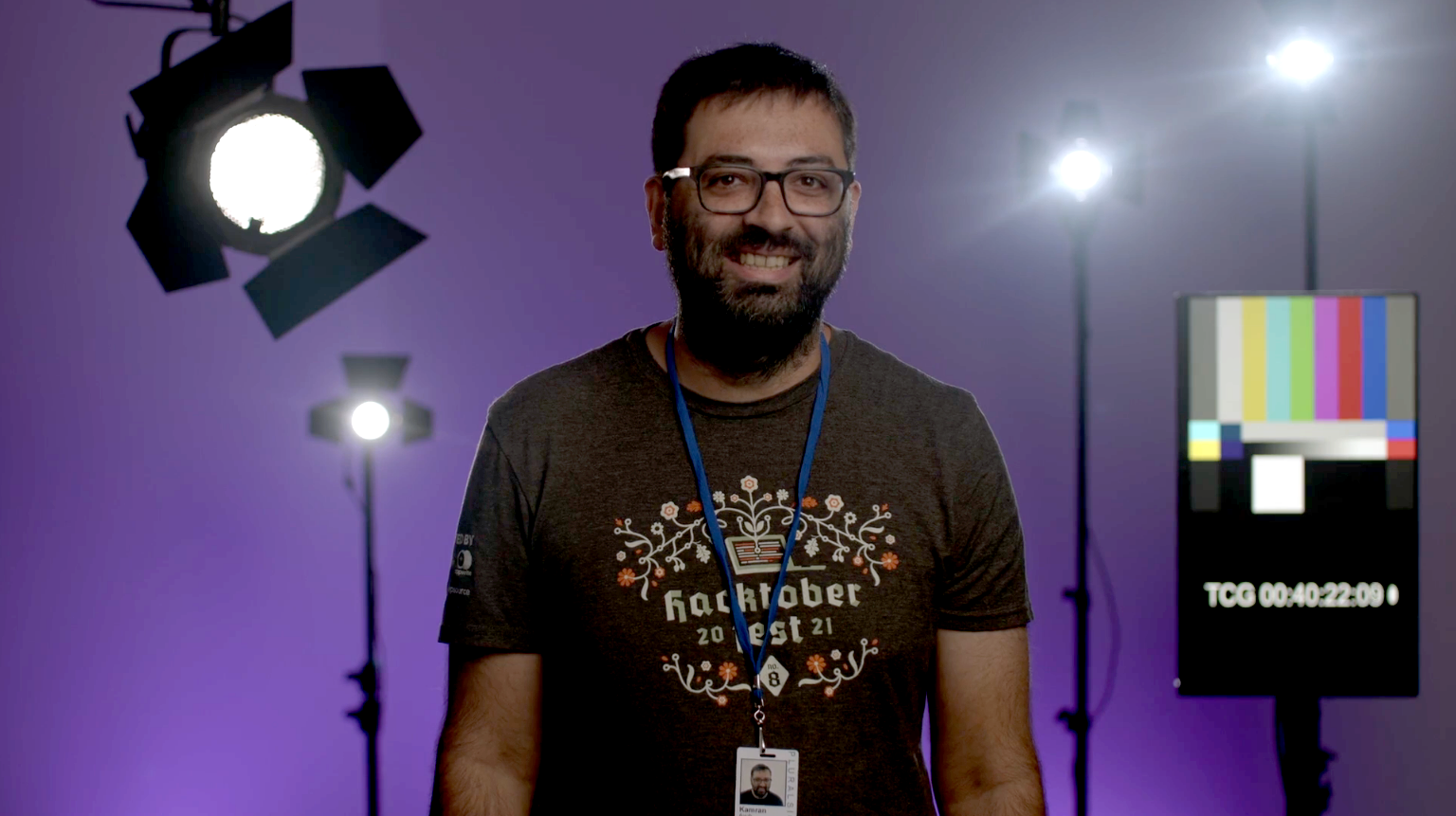 👋
I'm Kamran!I make developer tool onboarding easy
so companies can accelerate developer adoption. I believe that better developer education is a skeleton key that unlocks growth, whether that's through lowering the learning curve, upskilling developers in their careers, or creating immersive learning experiences.
I host the
DevEducate podcast
and have a
newsletter
on developer onboarding which has been featured in the Developer Avocados Weekly and DevRel Weekly newsletters. 🥑🍏
I've
upskilled over 12,000+ professional developers
through my Pluralsight
video training
on DevTools like React, Cypress, Ionic Framework, Gatsby.js, and GitHub. My Microsoft Azure courses were part of the AZ-204 certification learning path.
I used to build and design enterprise developer tools and was a tech lead on developer experience & enablement teams scaling million-visitor brand websites at Fortune 500 companies like Target and General Mills. My contributions have not only
increased developer satisfaction
but also
increased the speed to market
for both internal enterprise apps and consumer-facing product experiences. I once won the
Moonshot Award
during Target's Innovation Week where I led a team that proposed a bet-the-business innovation to Target stores. I'd tell you what it was but I'd have to kill you.
I've shipped 9 web games on the side
. One of the
games
was the #1 web game in the Ludum Dare 31 Game Jam and made it into the top 2% overall. Not bad for 72 hours.
I love to teach developers and I routinely
speak
at international conferences like
React Summit
and
NDC
on technology topics. But, fun fact: my top-rated talk that I give multiple times per year is actually my personal finance talk where I teach developers how to manage their money better.
I'm a dork, I love RPGs and home DIY, and I live in Minnesota where I work when it's cold out and take summers off with my kids for the 3 months it lasts.
Learn more about me »